Student Attendance
Click the link below to report your child's absence from school.
Newsletters
Click "Go" to light our Firewire.
PowerSchool
You can connect to the Parent or Student portal here!
General Information
Fultonvale's teams are the Firebirds.  Our School colours are blue, red and white.
Our students compete in Cross-country Track, Volleyball, Wrestling, Basketball, Badminton and Track and Field. 
Athletics News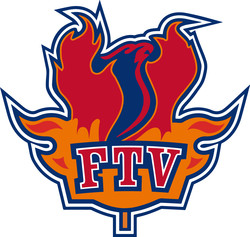 Good Luck to our Junior High Basketball and Wrestling teams this winter.
Basketball tryouts are underway. Please check the Homepage and calendar for details.
Bus Status
39

On Time

42

On Time

44

On Time

47

On Time

48

On Time

49

On Time

70

On Time

75

On Time

76

On Time

78

On Time

82

On Time

83

On Time

84

On Time

85

On Time

104

On Time

107

On Time

108

On Time

109

On Time

110

On Time

111

On Time

112

On Time

116

On Time

122

On Time

123

On Time

141

On Time
On Time

Delayed

Cancelled
Calendar
Bus Status
39

On Time

42

On Time

44

On Time

47

On Time

48

On Time

49

On Time

70

On Time

75

On Time

76

On Time

78

On Time

82

On Time

83

On Time

84

On Time

85

On Time

104

On Time

107

On Time

108

On Time

109

On Time

110

On Time

111

On Time

112

On Time

116

On Time

122

On Time

123

On Time

141

On Time
On Time

Delayed

Cancelled