Welcome!
Welcome to the Fultonvale School website!
Fultonvale School is a Kindergarten to grade 9 school located just southeast of Sherwood Park, Alberta. We offer the best of the urban world with a warm sense of rural hospitality and friendliness.
Fultonvale's motto is "Feel the HEAT" and we like to encourage all members of the community (students, staff and parents) to embrace it on a daily basis.
Use the calendar and Firewire links on the side to see what's coming up and what's going on!
We are looking forward to a wonderful year of learning together.
Mr. Brad Cooksley    Mrs. Sheryl Tsiclas        Mrs. Ann Burkinshaw
Principal                    Assistant Principal         Counsellor
INFORMATION SIGN UP
If you still need to sign up to receive Fultonvale Updates please go to the EIPS.ca page.
Go to the bottom of the page. Under PARENT QUICK LINKS:  Subscribe for Division and School emails
Kindergarten Registration 2017
www.eips.ca/programs-services/kindergarten.
FULTONVALE'S Kindergarten Open House & Registration
April 25/17 at 6:30
Please bring your Student with you to meet the Teacher
and see the classroom.
Program choices will be done during this meeting.
UPCOMING EVENTS
Pay School Fees Online
School fee information for the 2016–2017 school year will be available on the PowerSchool Parent Portal. To access your fee information, simply login to your PowerSchool Parent Portal account (https://powerschool.eips.ca/public/home.html) and click the tab entitled, "Student Fees." Once logged in, you will be able to view and pay fees online using Visa, MasterCard or INTERAC Online (if available from your financial institution).
Remember to regularly login to your PowerSchool Parent Portal throughout the year. Fees are often added to your child's account to cover the cost of various school activities including field trips, class projects, athletic-team fees, and more. Additionally, junior high and senior high fees can change as courses are added and deleted—the course change deadline is February 3, 2017, for Semester II.
For more information about school fees and payment deadlines visit www.eips.ca/schools/school-fees/acorn. Alternatively, you can contact Michele Edmundson at Fultonvale School, 780-922-3058.
Junior High Exams
Summer Camps
Parent/Student Info: EIPS Emergency Preparedness Procedures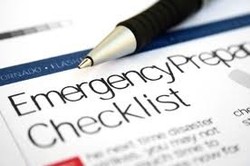 As a member of Elk Island Public Schools, Fultonvale is concerned for the safety and security of its students and staff.  Please click on the following link to view information on the School Division's Emergency Preparedness program.
Nut aware
Fultonvale Elementary Junior High is a "NUT AWARE" school.  Please help us keep all our students safe.  Click the following link for more information and lists of alternative snacks and treats.
 Nut Aware Information & Procedures
Division News